Taby Easy Installment Service: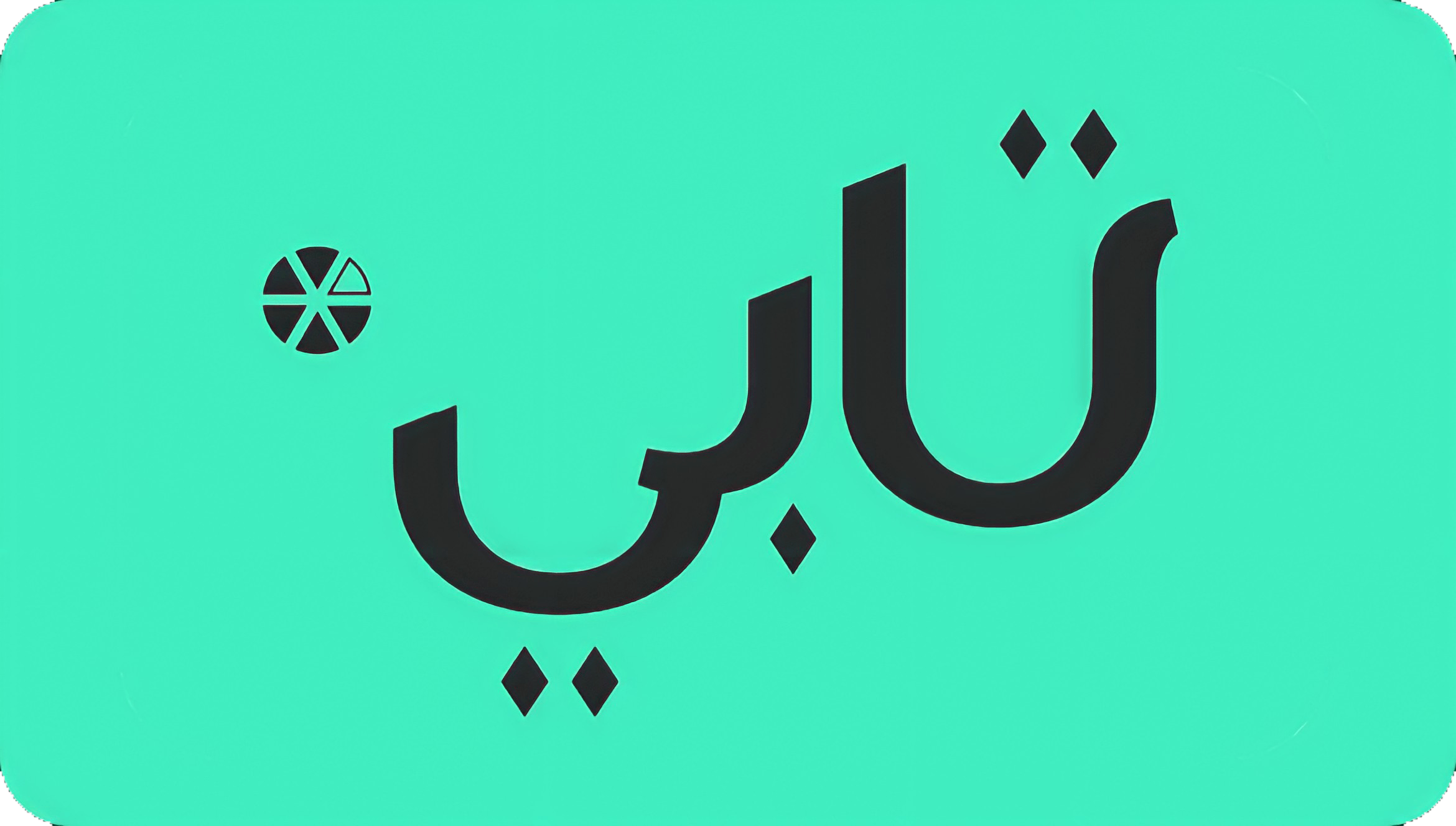 We have made available to you in a store that we have chosen for you the advantage of deferred payment in cooperation with the Tappy company portal, whether by purchasing products and paying them in installments over 4 monthly payments or paying them after a period of 14 days from purchasing the order, without any interest or additional fees
Divide your purchases into equal monthly installments without any fees and without any interest or additional fees
Don't have a credit card? The solution is simple, use any bank card to pay
Fast and easy simply check your details and complete your purchase
How is the postpaid payment method?
All you have to do is choose TAPI at the payment page
What is TABI?
Tabi gives you the freedom and flexibility to choose how and when to pay for the purchases you love. You can buy now and pay in monthly installments without interest or fees.
TAPI service is regulated by the Central Bank of Saudi Arabia, and is compliant with Islamic law. TAPI is also PCI DSS certified.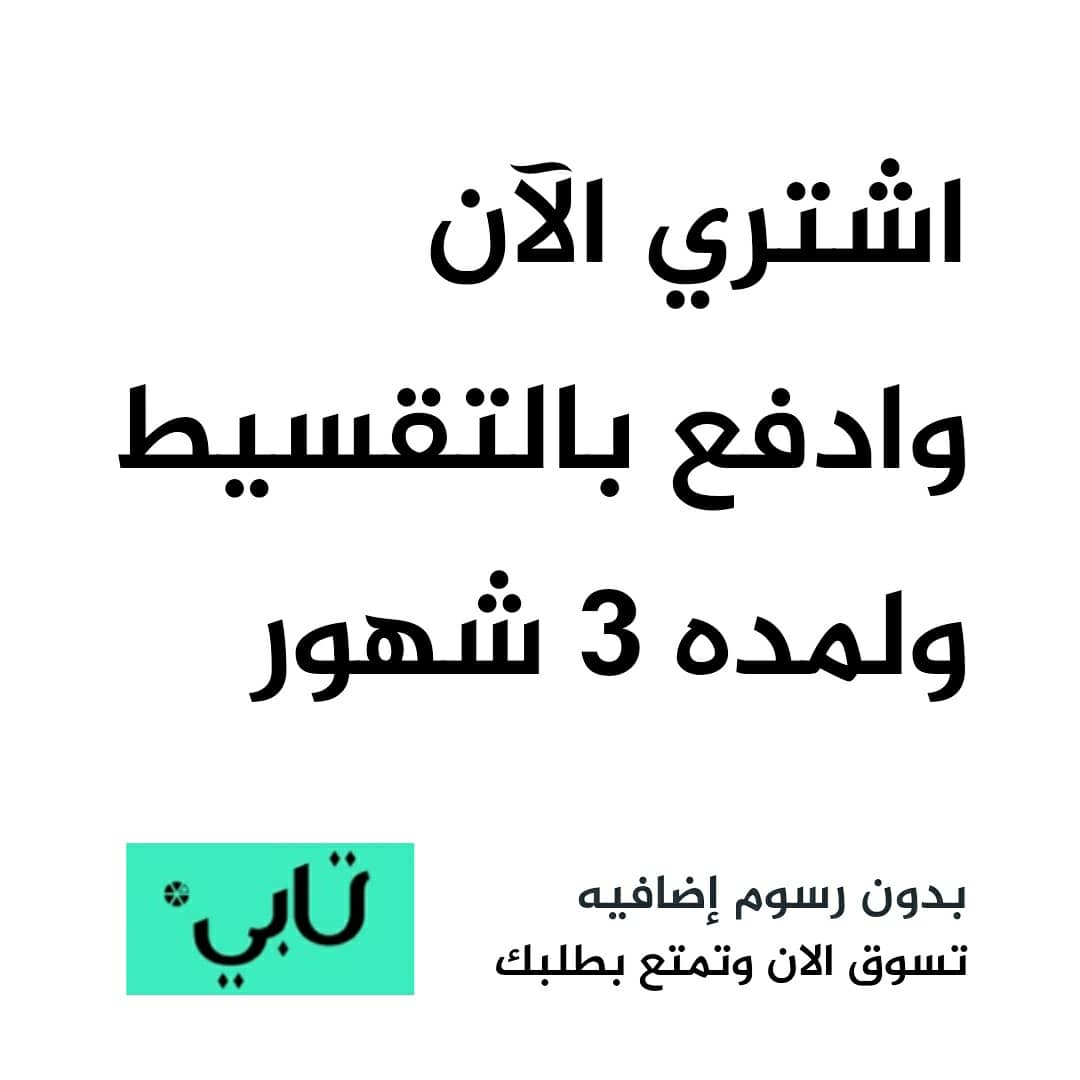 A new way to pay without using a credit card.
All you need is your ID card Tappy gives you the freedom to pay in monthly installments so you will know exactly what you will need to pay and when you will need to pay it. without any benefit!
TABI accepts all credit and debit cards
How do I use the Tappy service?
First Step: Choose to pay by TABI at checkout
Second Step: You will be transferred to the TABI website to create an account and link your credit or bank card
Step Three: Complete the purchase and Tappy will remind you of the payment dates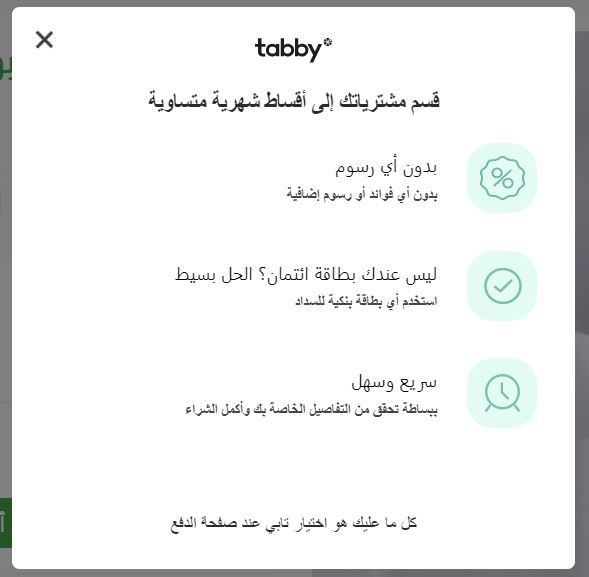 Who can use TAPI?
Any citizen or resident of Saudi Arabia over the age of 18 can use TAPI
Is there a fee to use TAPI?
Tappy is free and does not charge any fees and no interest on payments when you commit to paying on time
How can I use TAPI?
No need to pre-register with Tappy, once you choose to pay with Tappy when you shop with Tasawwaq. We will show you the steps to complete the purchase process. When you complete your first purchase with Tappy, an account will be created for you automatically linked to your phone number.
How do I know the payment due date?
You have 14 days to pay after purchase and Tappy will remind you of the payment dates via email and text messages. You can check all payments due from your Tappy account.
Are the amounts automatically deducted from my card when the payment is due?
Yes, if you pay with a credit card (Visa / MasterCard). If you pay with a mada card, Tappy will send you a text message before the date of payment to make the payment through your Tappy account.